Probuild Features
Explore what makes Probuild the best tool for the job
Timesheets
Conquer payroll with accurate, electronic timesheets
Say goodbye to paper timesheets! With Probuild, you can automatically generate accurate electronic timesheets for all team members, cutting down on your administrative overhead and avoiding potentially costly errors.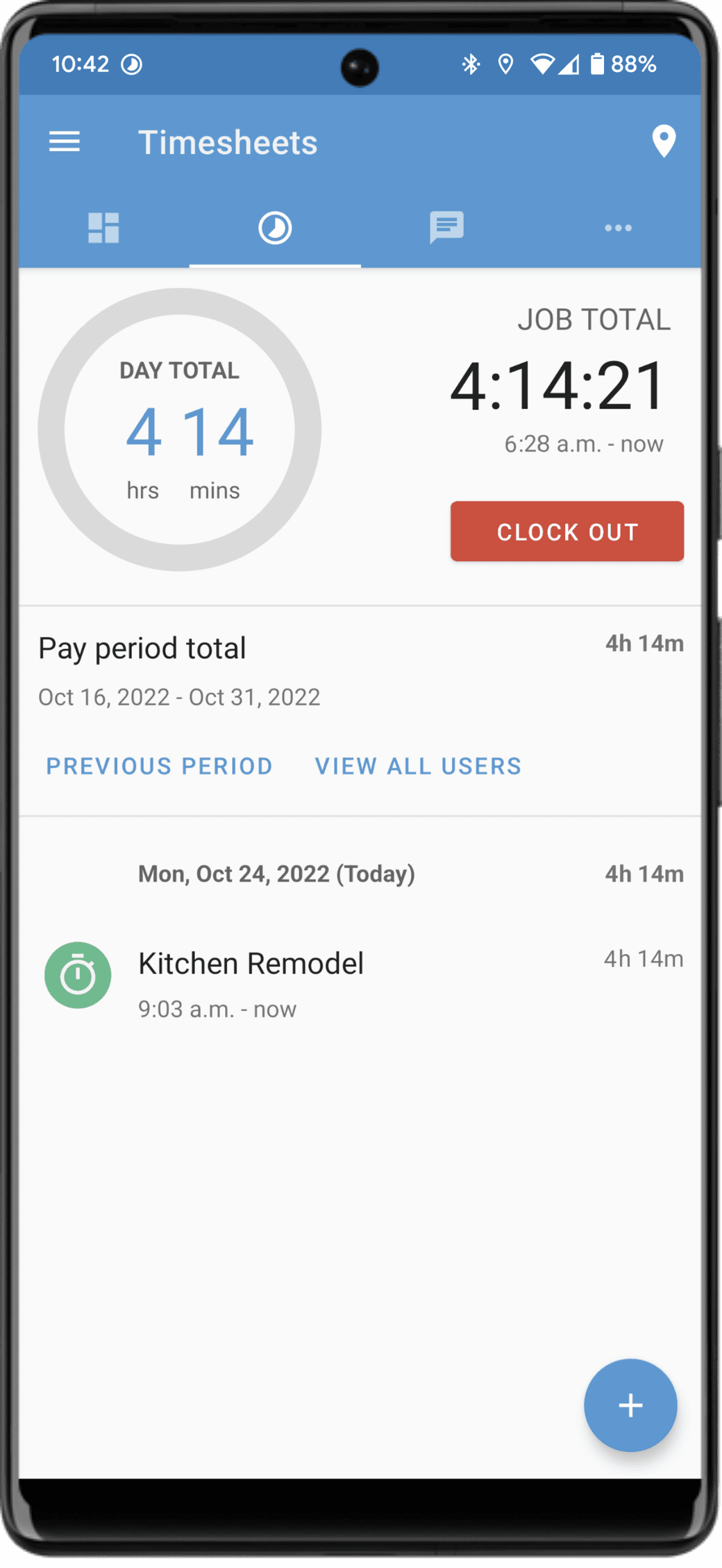 Automatically generate accurate electronic timesheets
Allow your employees to quickly and easily clock in and out of jobs to automatically log time spent on a job and generate accurate electronic timesheets for each payroll period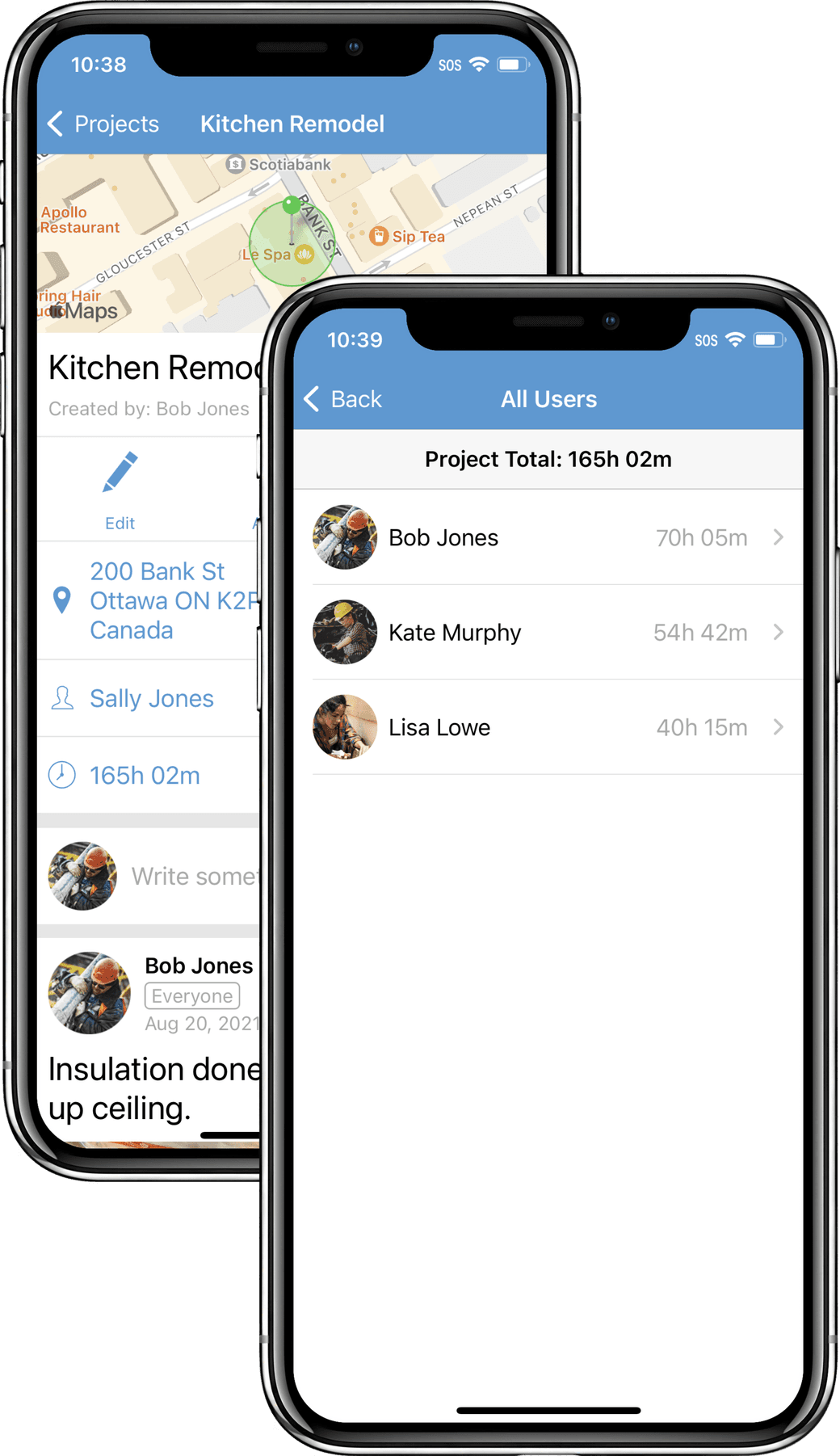 Quickly view the total time spent working on a project
Obtain an accurate accounting of all the time your employees have spent working on any given project, ensuring you can fairly bill your clients for the work that was done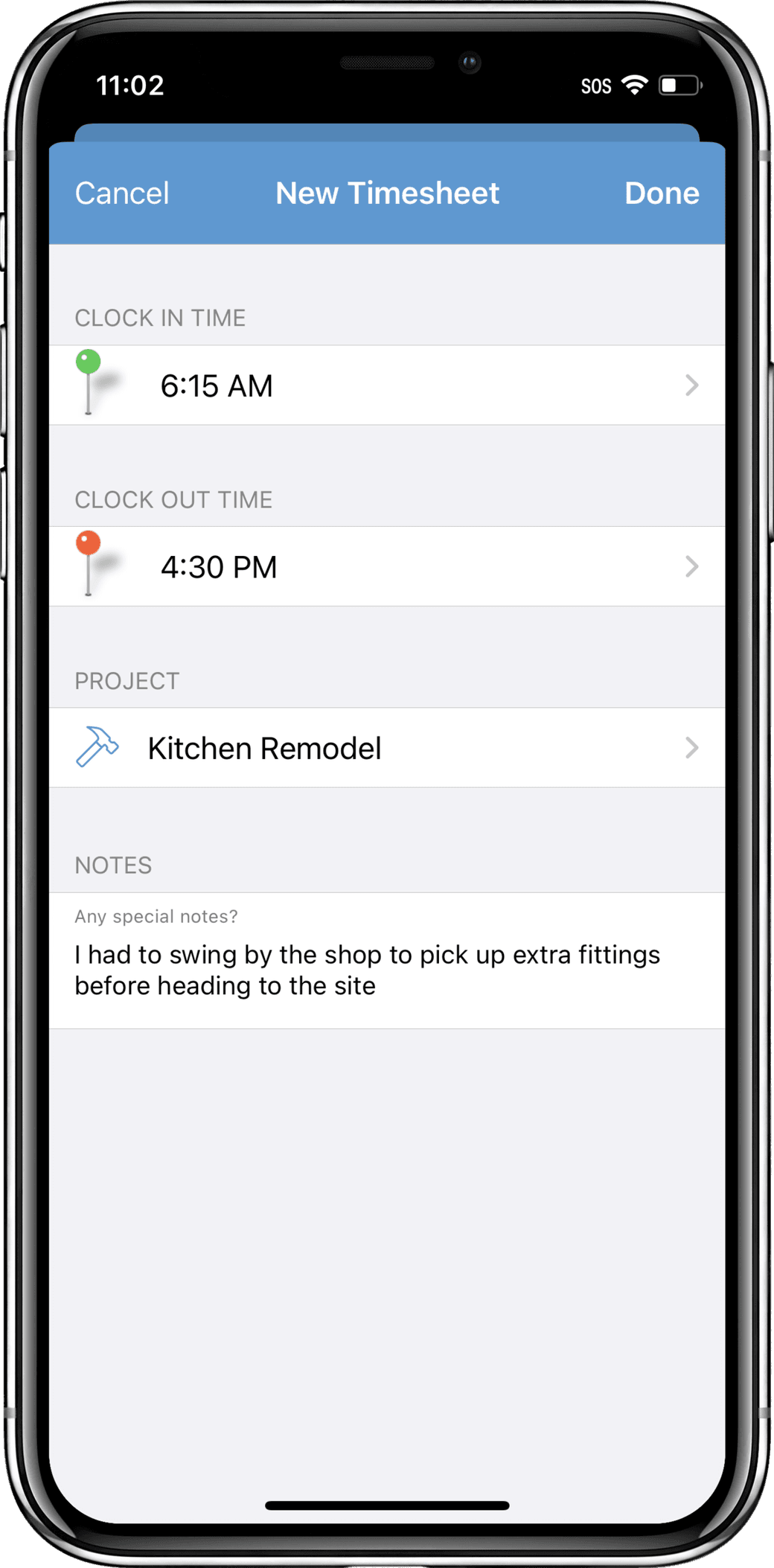 Manually create electronic timesheets with user notes
Create a manual timesheet if an employee forgets to clock in for a job
Add optional notes to your timesheets (though they can be made mandatory if you choose!) to record important details directly in your timesheets and avoid future confusion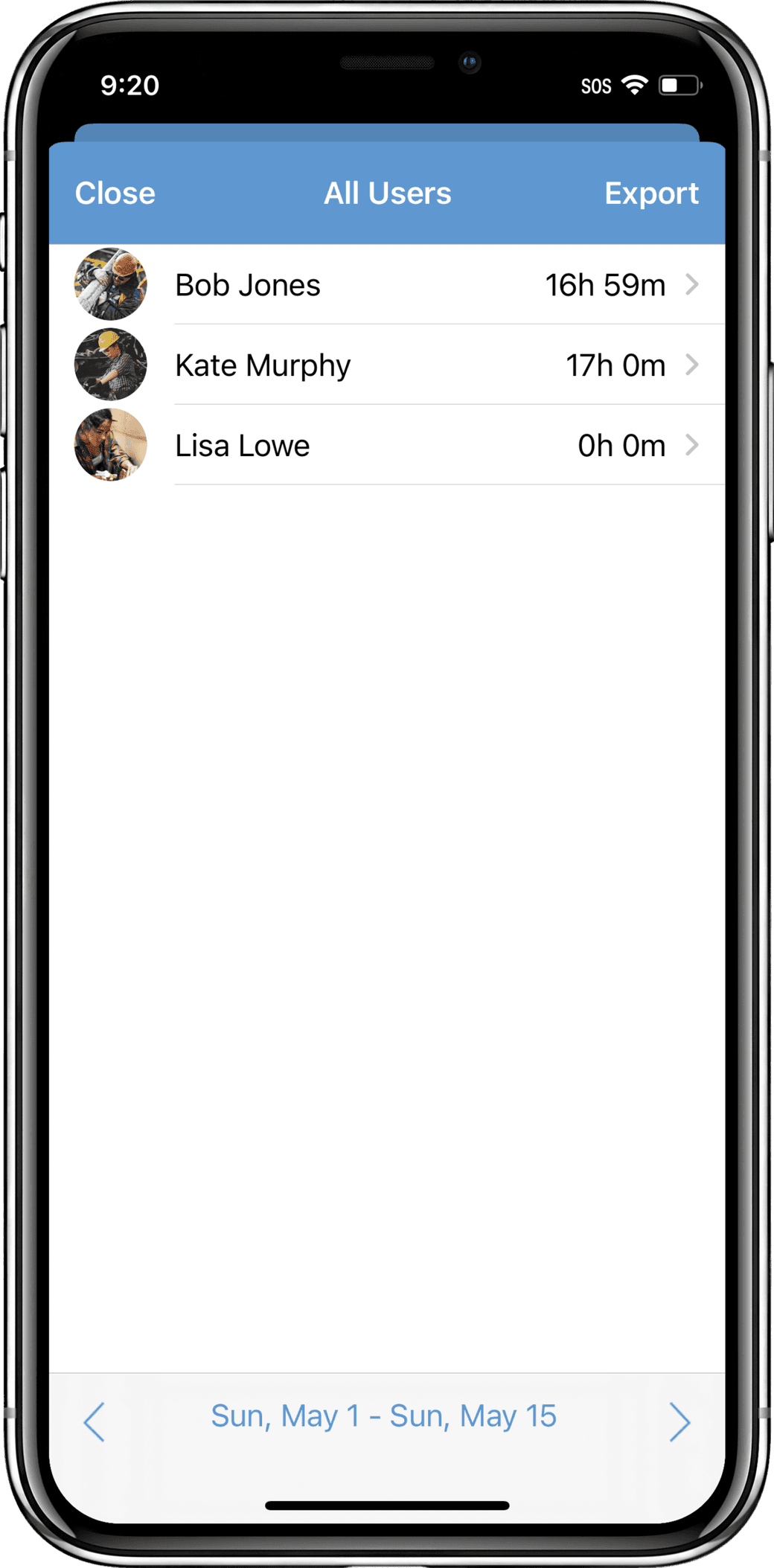 Quickly view the total time logged by all employees in any given pay period
Access timesheets for all of your employees for any pay period, ensuring error-free accounting and timely payment of your employees
Consult your employees' past timesheets with location data
View a detailed account of every employee's past timesheets, including captured GPS location data when the employee was clocked in on a job, quickly resolving potential payroll disputes and delays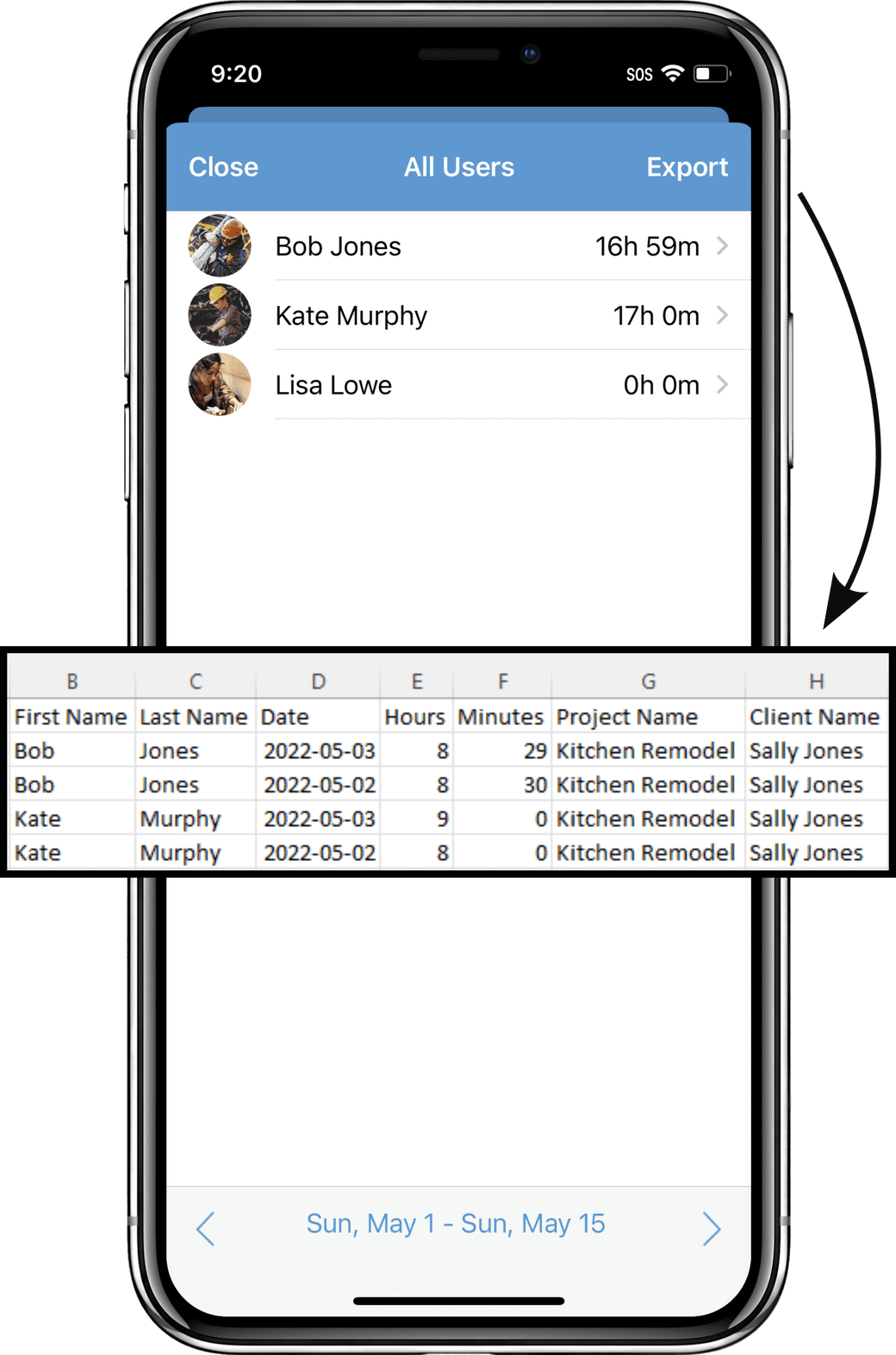 Export your team's timesheet data
Quickly and easily export timesheet data from any pay period for further analysis or integration into popular bookkeeping systems
Explore what makes Probuild the best tool for the job
Use for time sheets for my employees. It is a great way to keep track of how many hours are spent on different jobs. I set jobs on the app, all the info is in the app available for my employees to see. In the app you can see the description of jobs, addresses, clients information, etc. I would recommend this app for contractors and business owners.
Brock Johnson via Google Play Store