Probuild Features
Explore what makes Probuild the best tool for the job
Projects
Stay organized with real-time project feeds
With Probuild, you can manage all aspects of your projects from anywhere, at any time. Probuild allows you to remotely monitor and oversee your projects, without the need to physically visit multiple worksites, keeping your projects on track and on budget.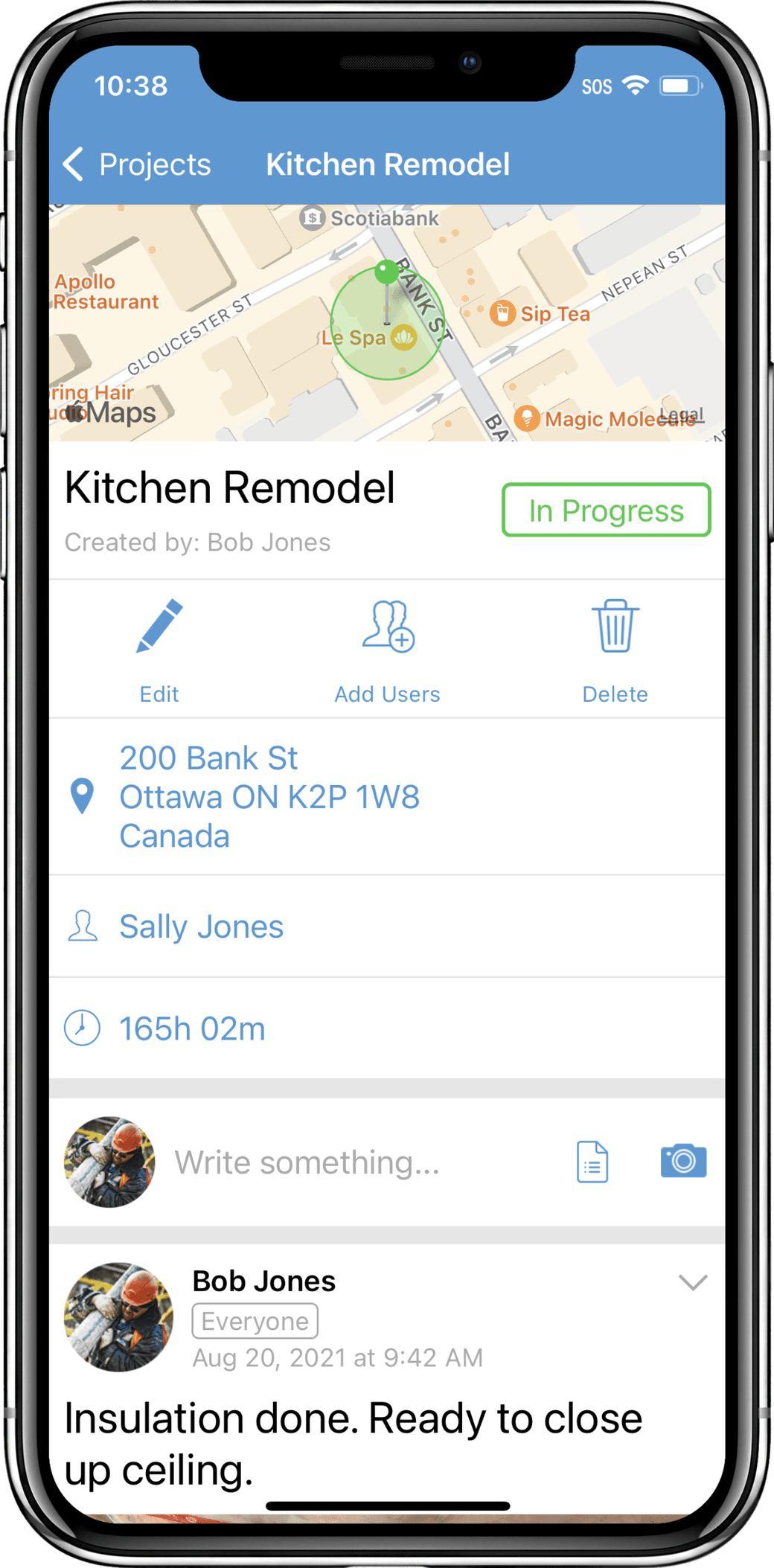 Keep your job information organized
Store all relevant job information in a single project feed that's accessible to every who needs it - any time, any place, even when offline
Get a better handle on your multiple projects by quickly seeing important details like project status, client name and address, number of workers on the job, and total time worked on the project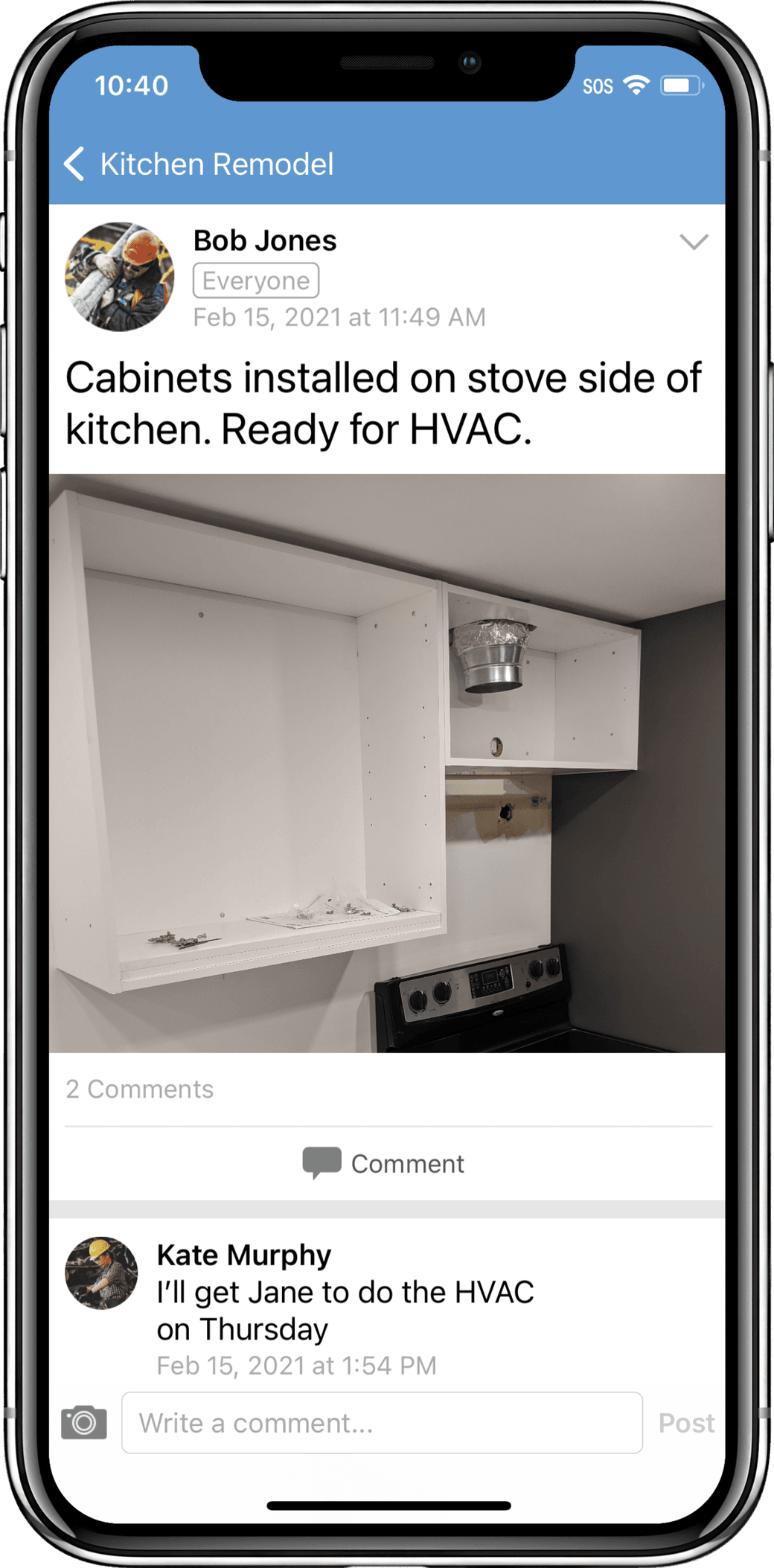 Protect yourself and your business by documenting all aspects of your work
Seamlessly share important updates and job-related photos and documents with those members of your team who need to know
Build a solid record of all aspects of the job, documenting your work every step of the way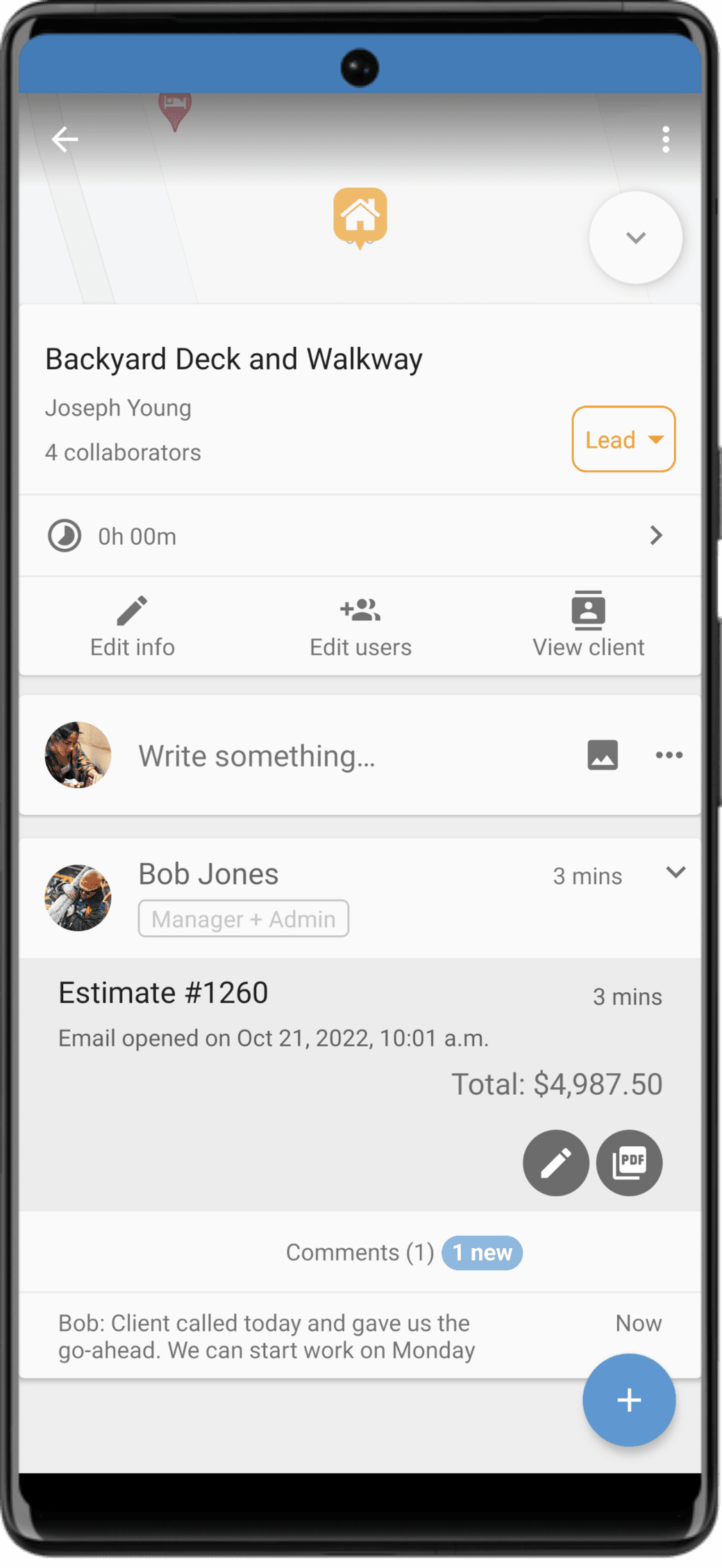 Communicate with your team in real time
Quickly leverage the knowledge and experience of the entire team to ensure you deliver your best work, or to troubleshoot problems that arise on a site
Get notified and easily see when your colleagues share important job-related information, ensuring you never miss an important update or change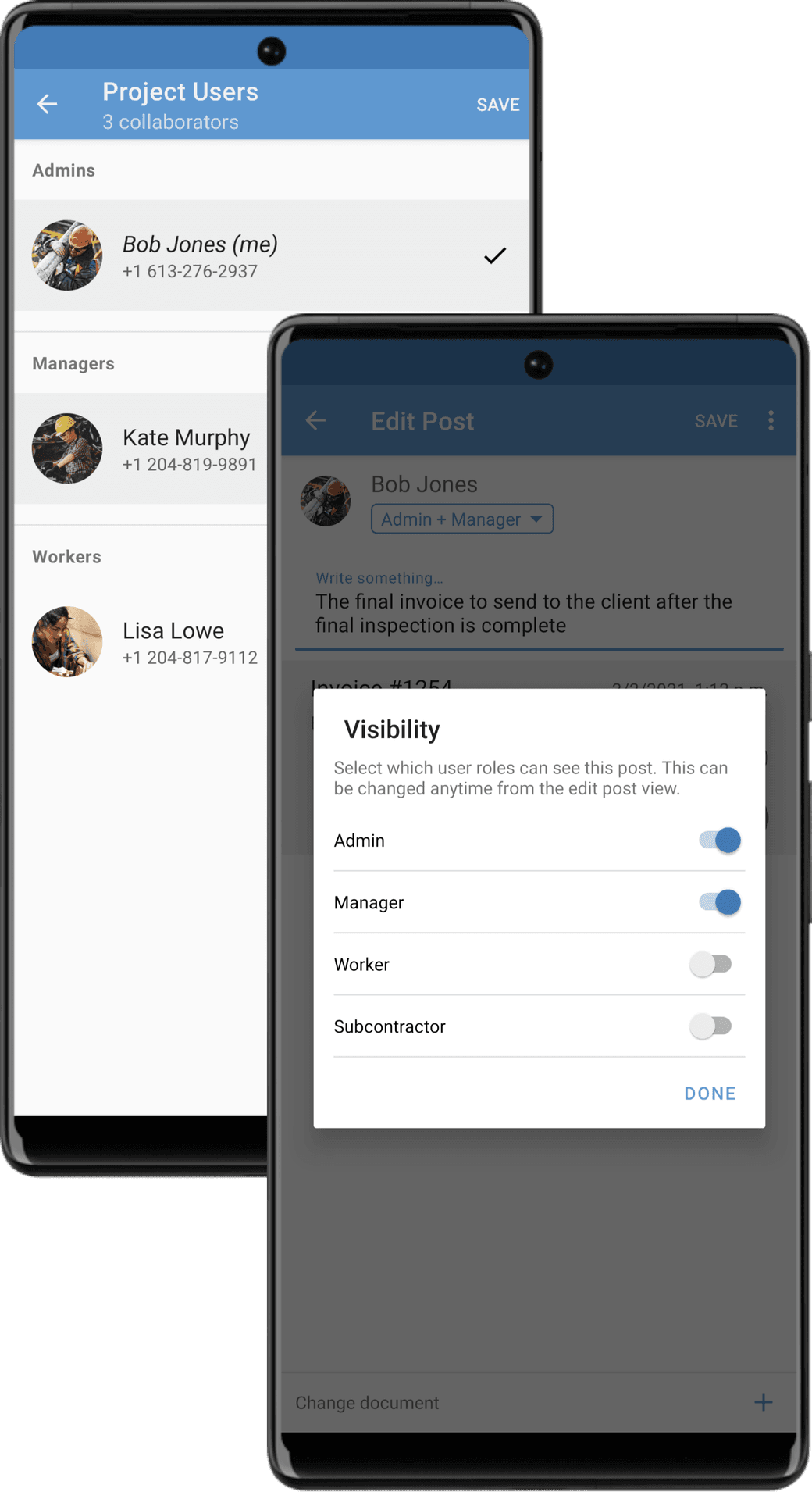 Coordinate your work crews
Remotely manage job-specific work crews and easily control which users have access to which information using our advanced user-based permission controls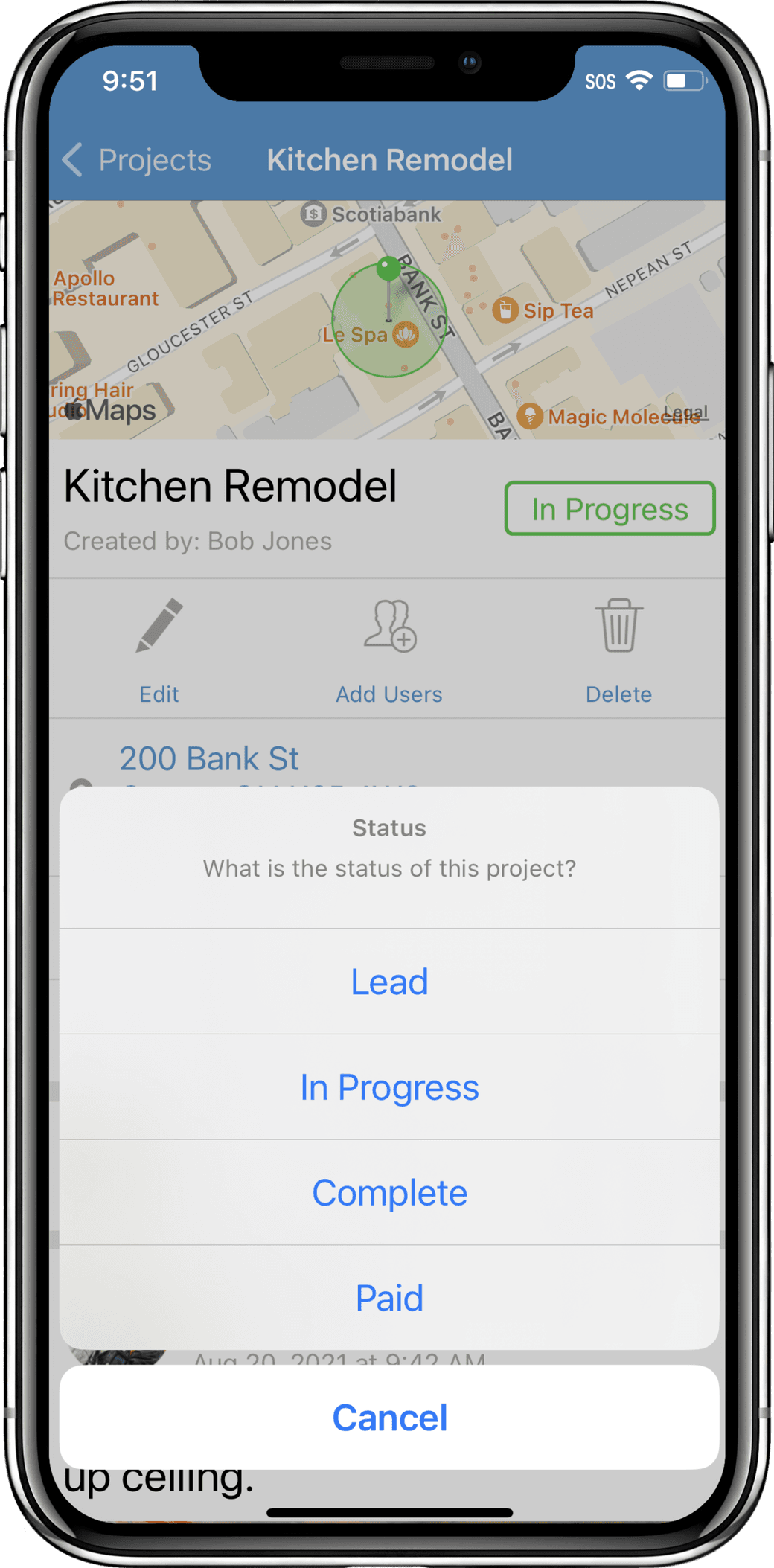 Keep your projects organized over time
Easily organize your projects according to their status, seamlessly tracking all of your jobs from prospective lead through to project completion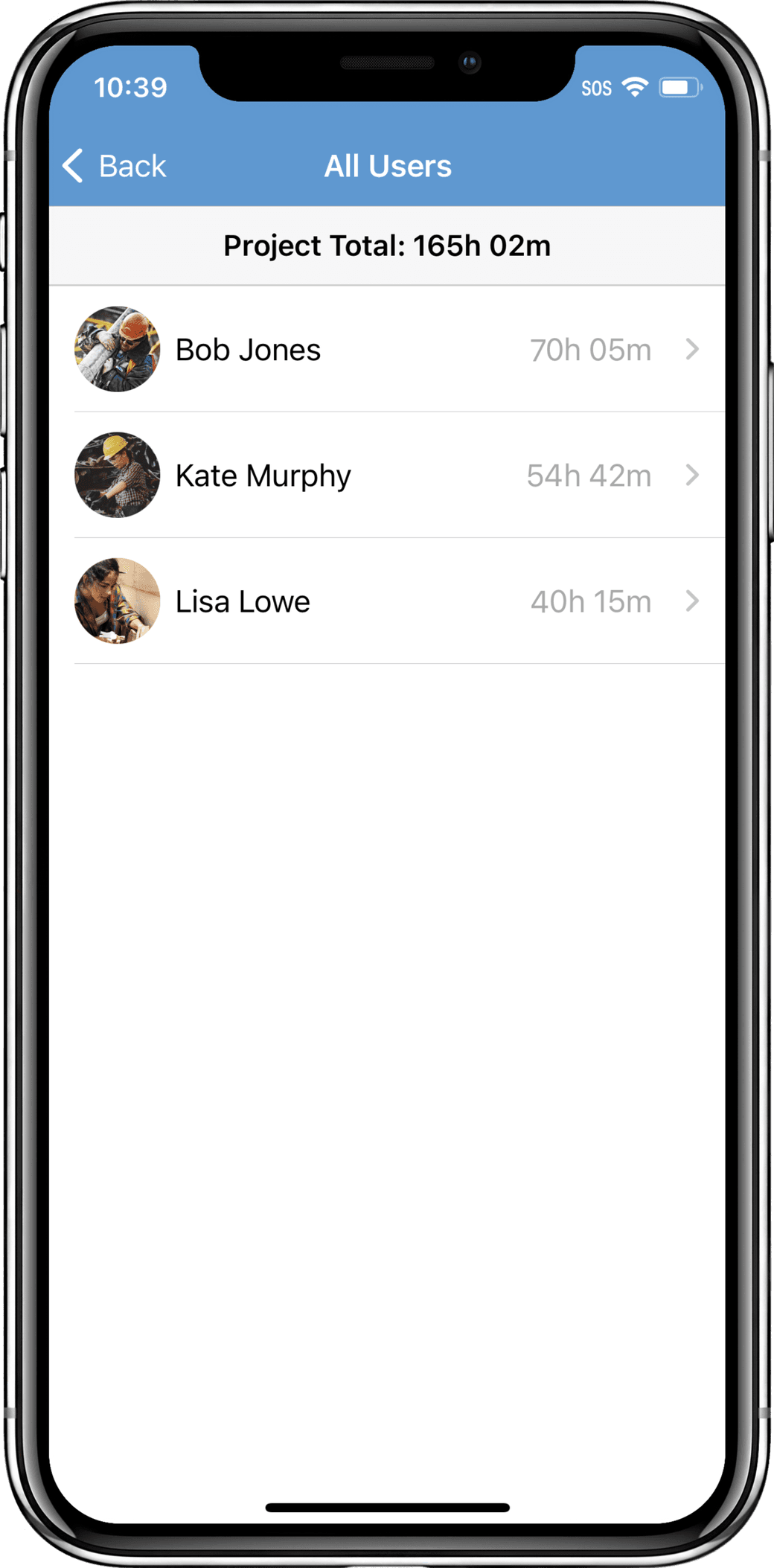 Easily tally the time spent working on each job
Quickly and accurately track how much time your employees spend on the job, so you can properly bill your clients for all those hours of hard work
Explore what makes Probuild the best tool for the job
This makes me money! I have so much more ability to keep an accurate accounting of our hours and materials, and that has proven to be money in my pocket. If there is ever a question I can show right to the minute what each man did, as well as materials used.
Probuild User via Apple App Store