Probuild Features
Explore what makes Probuild the best tool for the job
Estimates & Invoices
Impress your clients with professional estimates and invoices
With Probuild, you can generate and share professional estimates and invoices that include your company logo, custom contracts, and client signatures, helping you close more deals, avoid costly delays, and get paid sooner.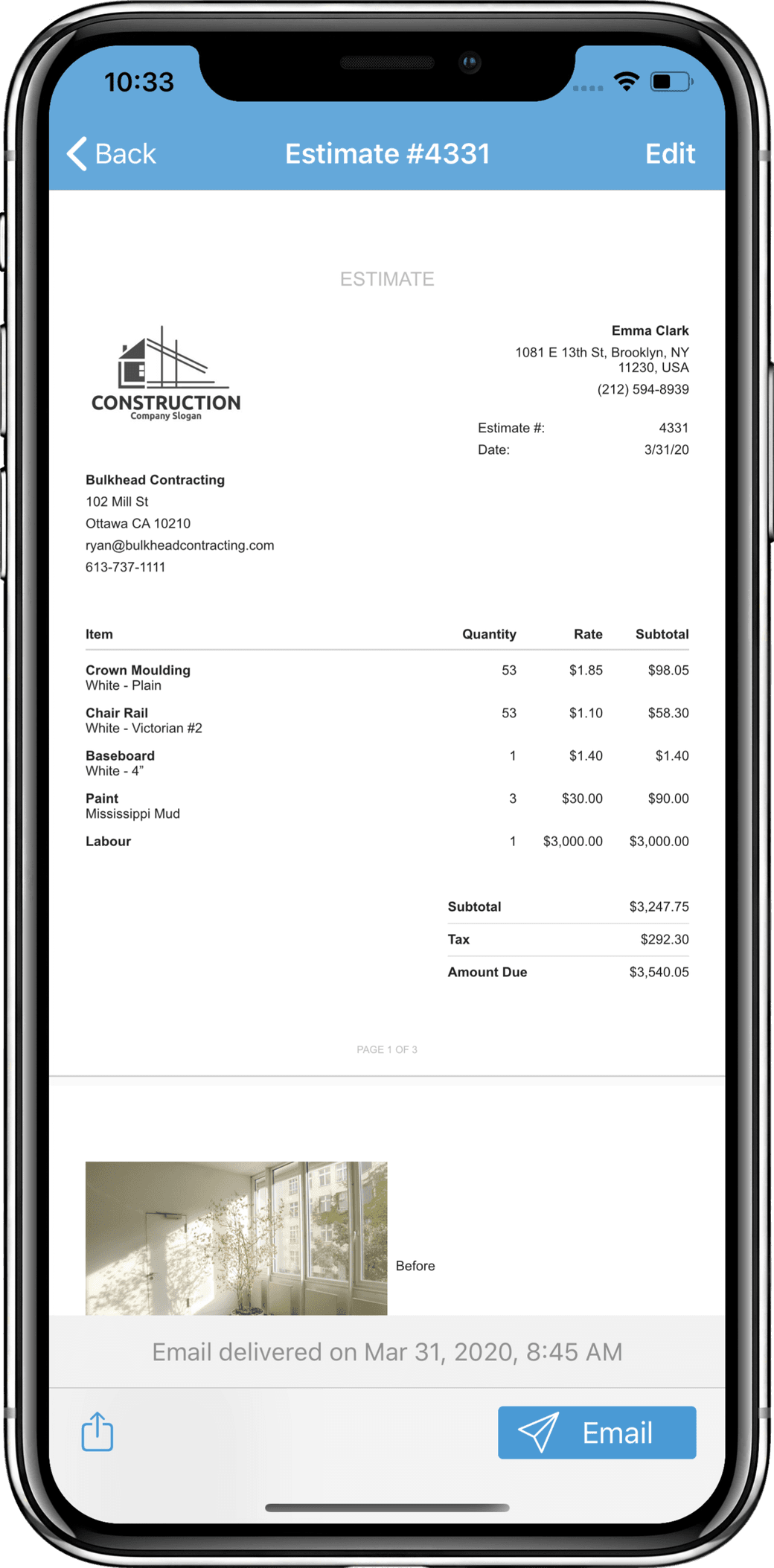 Create professional estimates and invoices that will truly impress your clients
Quickly and easily create professional, branded estimates and invoices that include your own business name and logo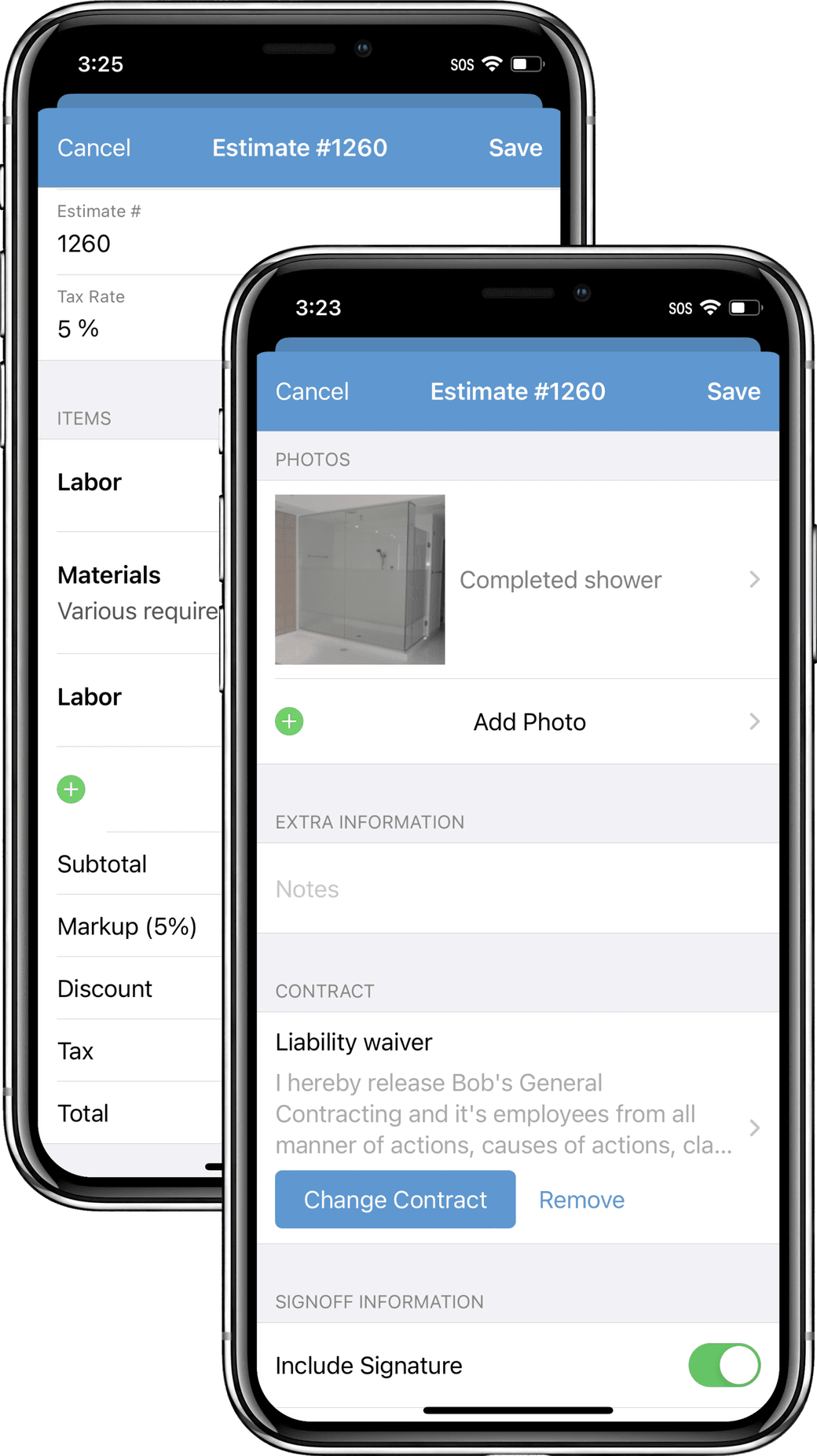 Easily customize your estimates and invoices on the fly
Save time and effort by quickly generating new estimates and invoices that include recurring items, customized tax rates, project photos, custom contracts, and clients' signatures
When the time comes to bill your client, you can quickly convert any existing estimate to an invoice, saving you time and eliminating potential administrative errors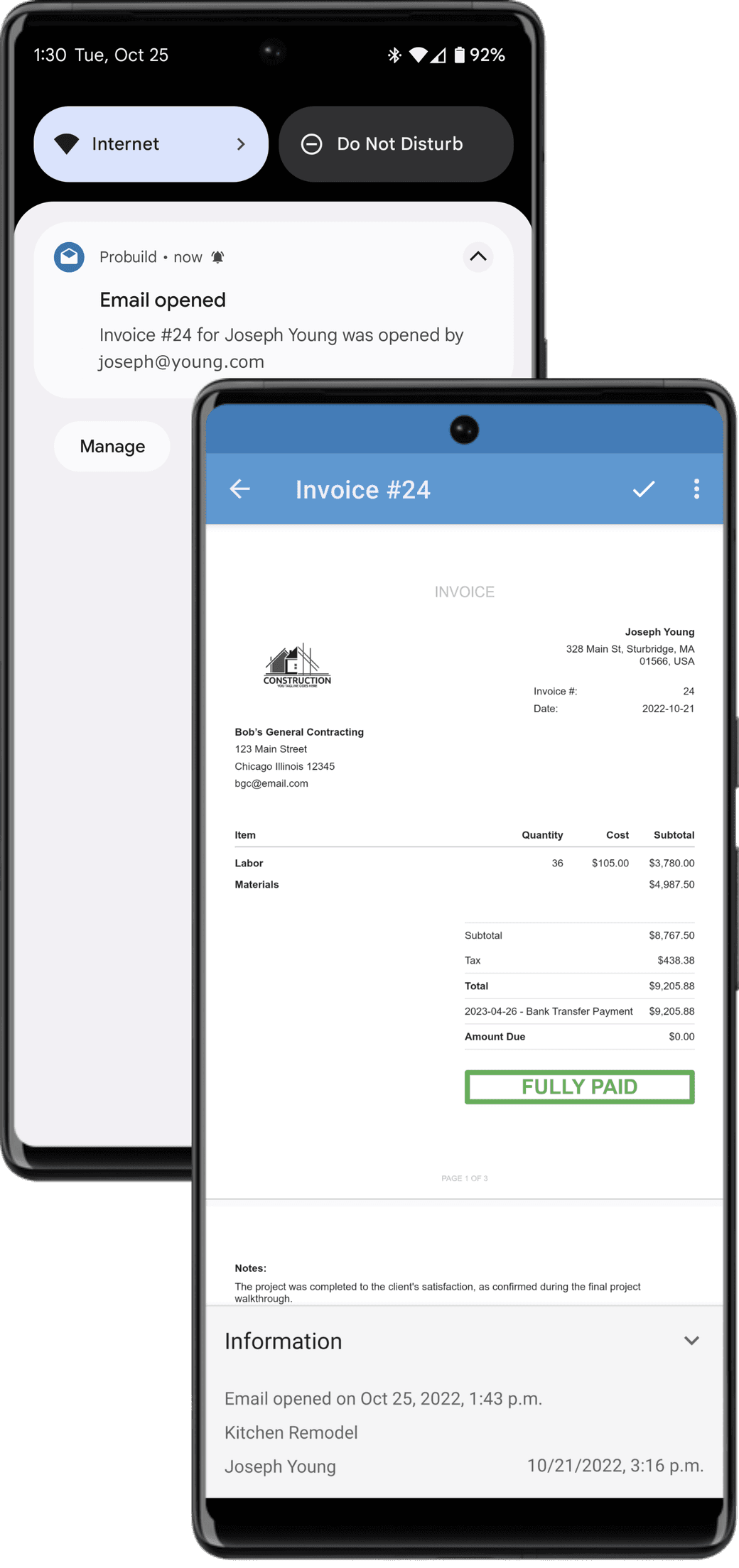 Get your estimates and invoices into your clients' hands more quickly
Easily send documents directly to your clients and track their status to ensure they've been received and opened
Get notified when your client opens their estimate or invoice so that you know exactly when you should follow-up with them, which will help you land more jobs and get paid sooner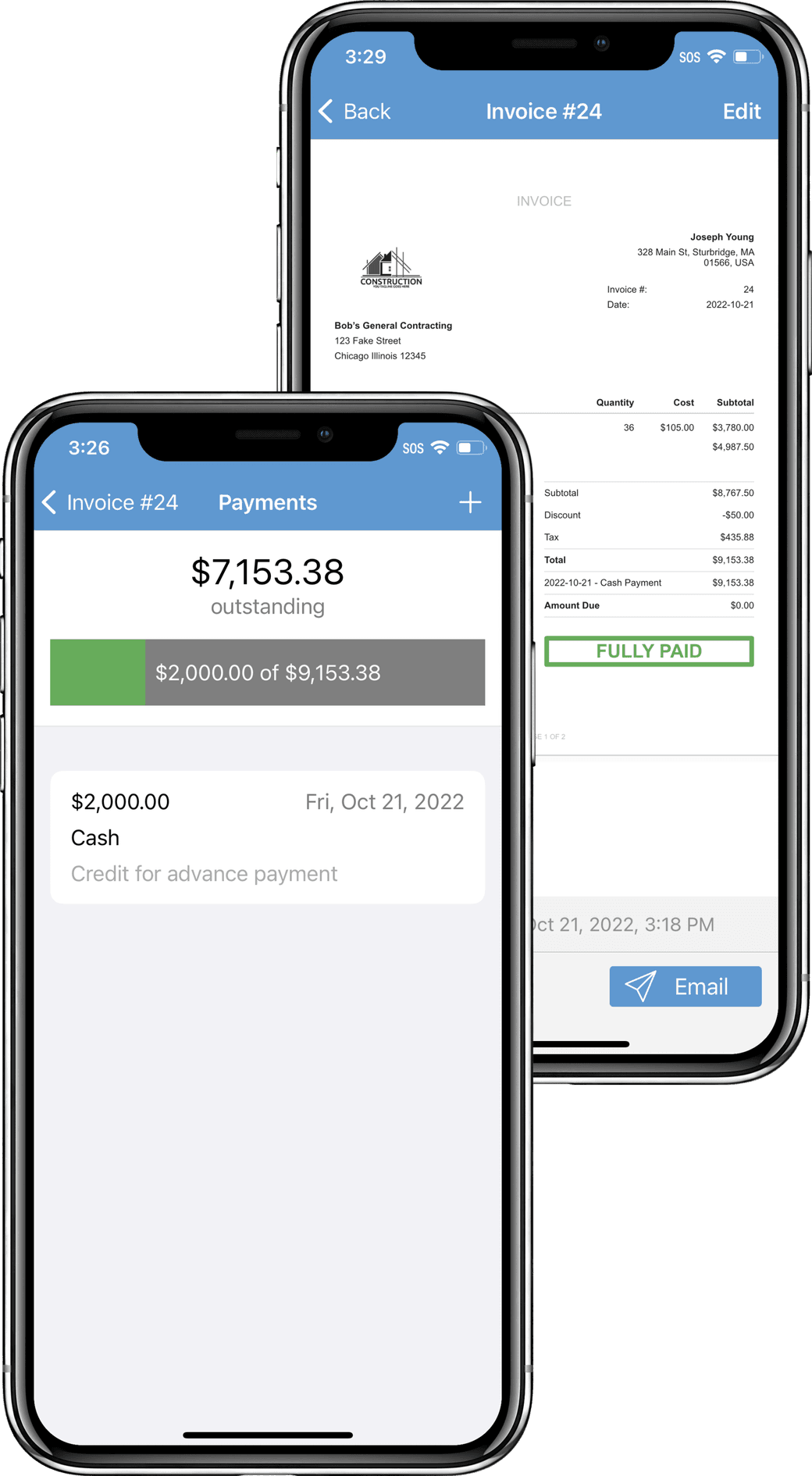 Improve your record keeping by tracking invoice payments
Accurately track payments you've received on invoices, and generate new invoices showing only the outstanding balance and the details of payments received
Generate receipts for paid invoices that you can share with your clients once a job is completed and the invoice has been fully paid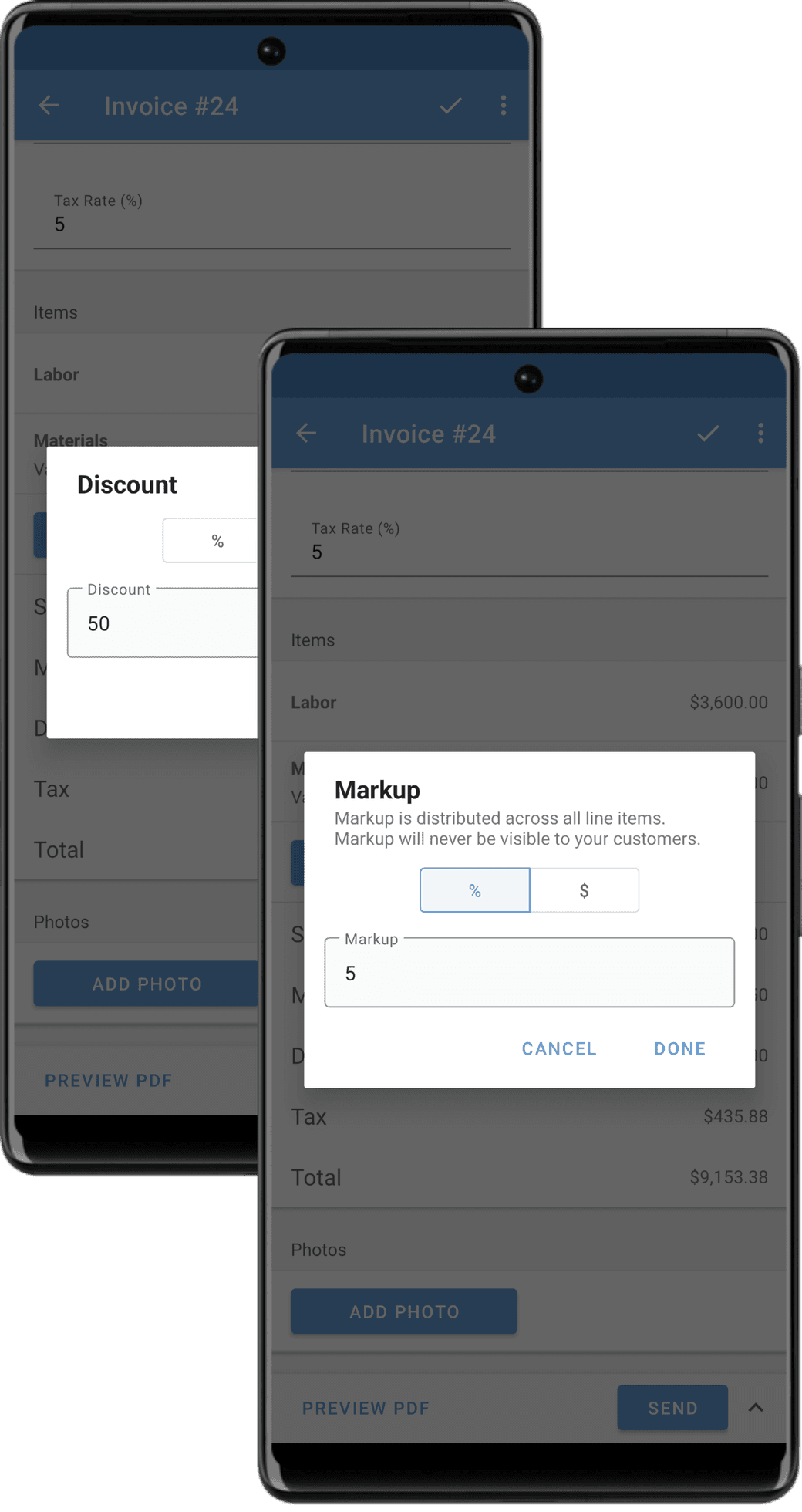 Quickly add special discounts or markups to your invoices and estimates
Reward some of your clients by applying custom discounts to their estimates and invoices
Add premium markups for special jobs or circumstances. These markups are only be visible to you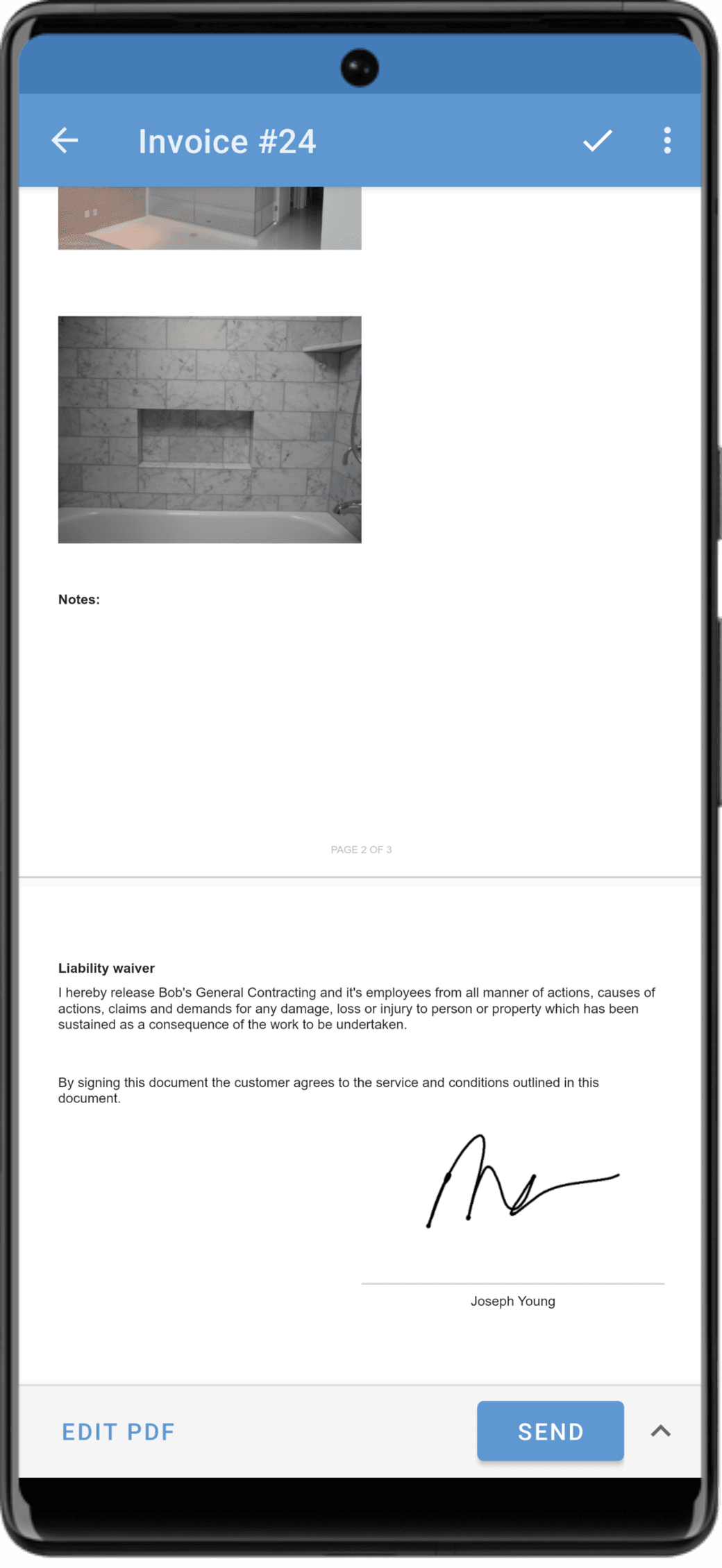 Easily capture client signatures directly on your phone
Protect yourself and your business by capturing client signatures directly on your smartphone, ensuring that you have a record of agreed facts before and after a job is completed
Explore what makes Probuild the best tool for the job
This app has made typing up estimates a breeze. You can fully customize everything so each estimate is job specific [...]. On top of that, it saves line items for future use to make future estimates even faster/ easier. You can input client information to save in the system as well as import contacts. You can build a team to make billing easier and invoices a breeze. I highly recommend this app to any contractor big or small.
BlackBeard Construction via Apple App Store